Regular price
$100.00 USD
Regular price
Sale price
$100.00 USD
Unit price
per
Sale
Sold out
Damage & drill free solution for mounting any hangboard.

Trusted by 1000's of happy customers.

Put it up and take it down in seconds.
The Doorway Mount Solution:  
A blank slate for you to install a hangboard to, and mount in a doorway
Put it up and take down in seconds
Damage-free, trim-protecting padding
Totally rigid design, loads doorway evenly (similar to a pull up bar for doorways) - no sagging or bending
Accommodates most Hangboards (simply screw it into the front mounting board)
Choose The Right Size: 
Standard will fit the majority of regular doorways
WIDE mount is for wider doorways
There are 3 required measurements to ensure fitment, scroll down for details


Get the mount with a Hangboard: 
Add the proper size doorway mount to your cart
Add a Hangboard to your cart, your 20% discount will be automatically applied to the Hangboard 3.0, or the Monolith
Want us to install it for you so you don't need a drill? Add a note at the bottom of your cart (before checkout) under "special instructions" saying "please mount". 
 ***Customer's checking out with Apple Pay, PayPal, Google Pay, etc (anything other than standard credit card checkout) MUST email us for install
***Yes, we can also install any of our hangboards to our accessory mounting plates for you as well - just let us know!
EMAIL / CHAT US: 
Any questions and / or a photo of your doorway if you have any doubt about fitment - we are here to help (unless we're out climbing)
View full details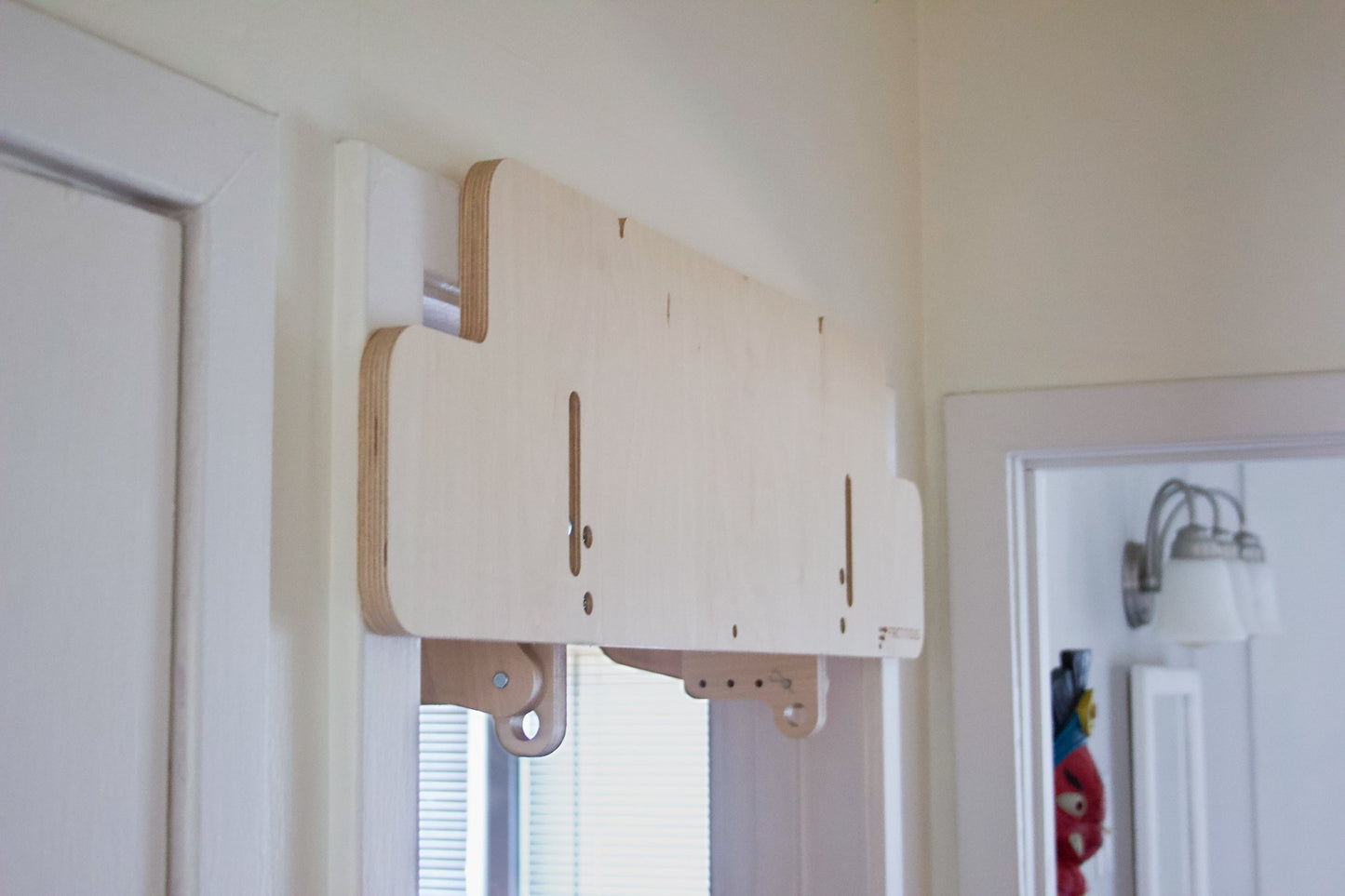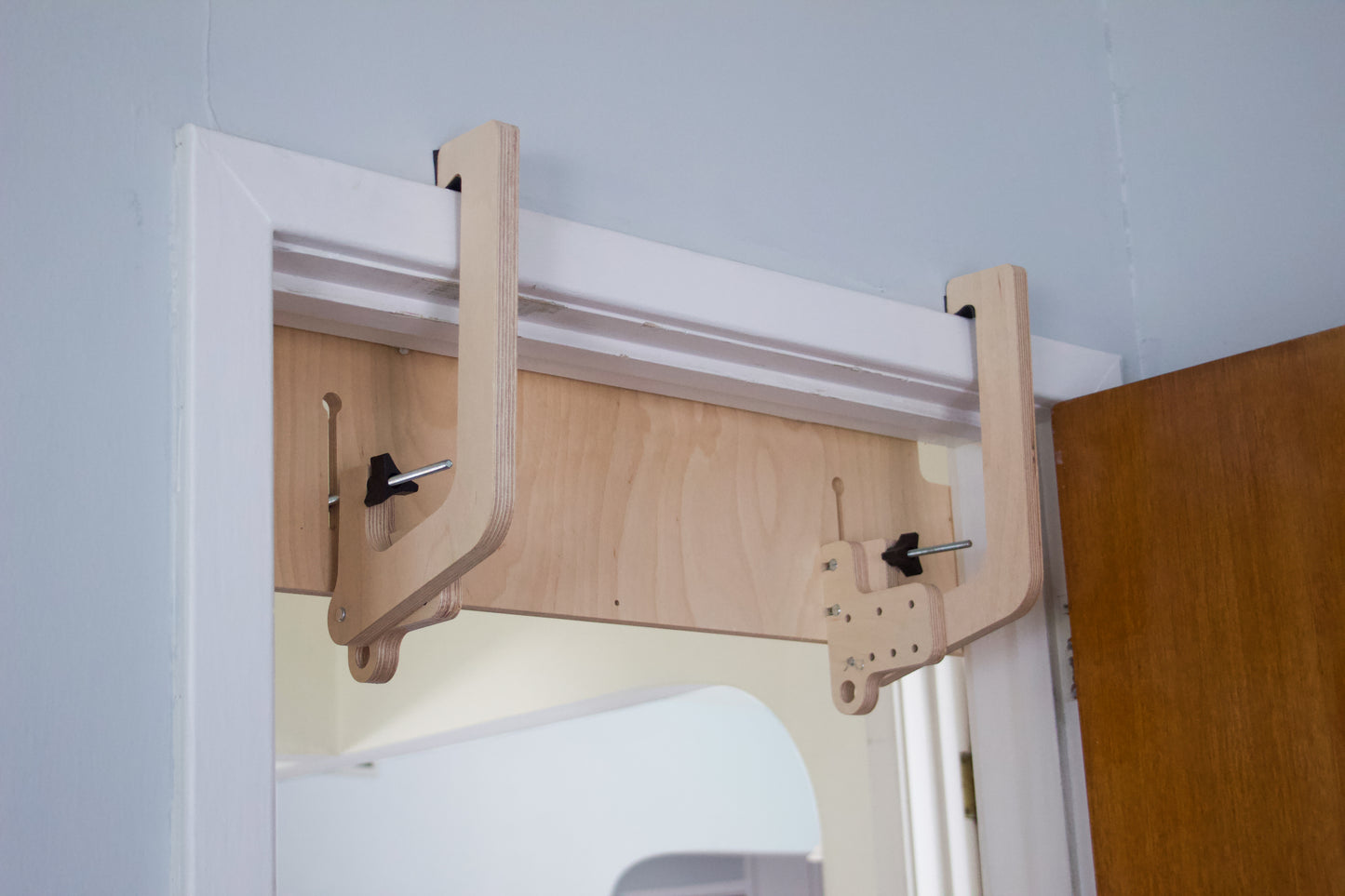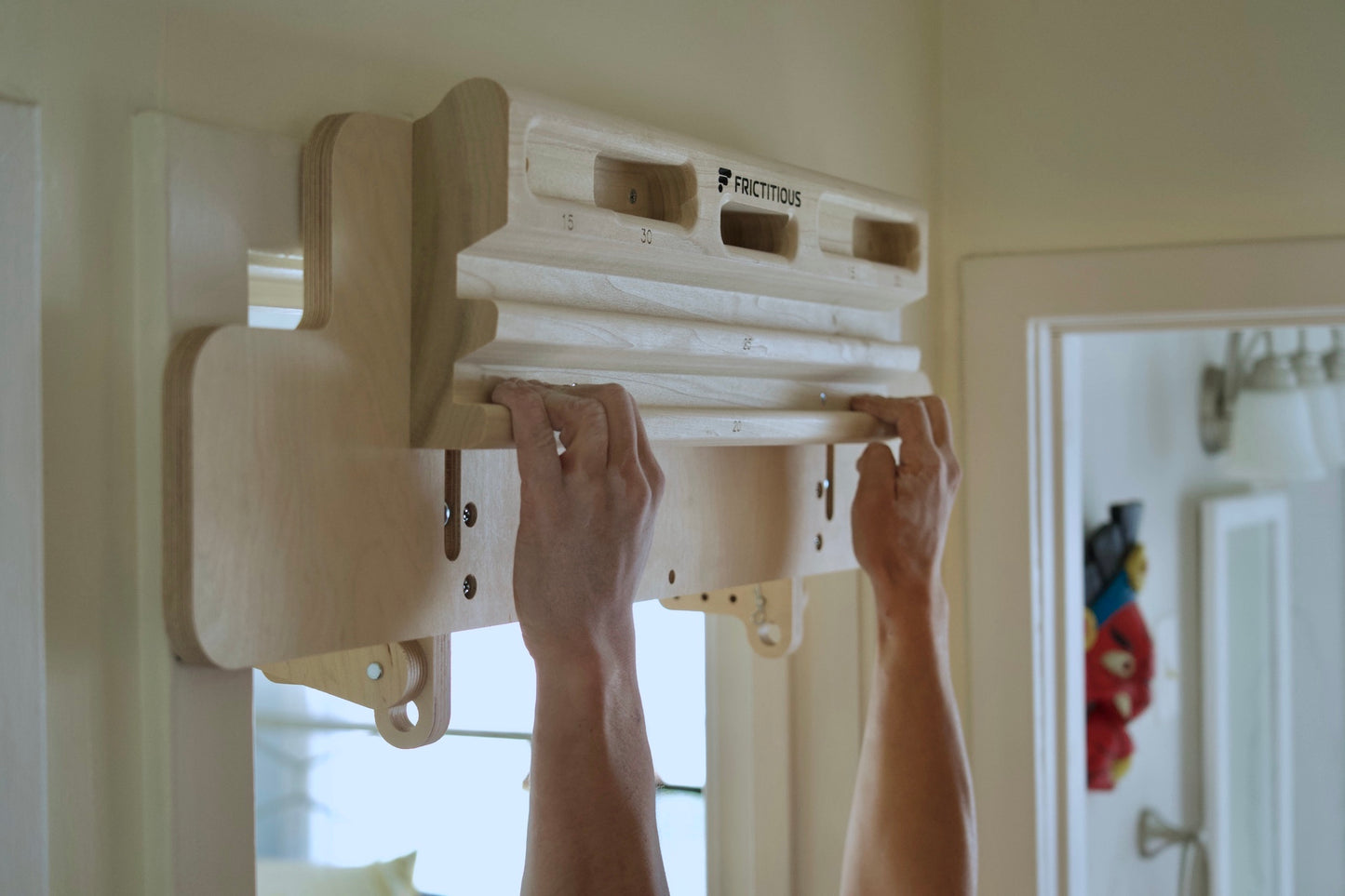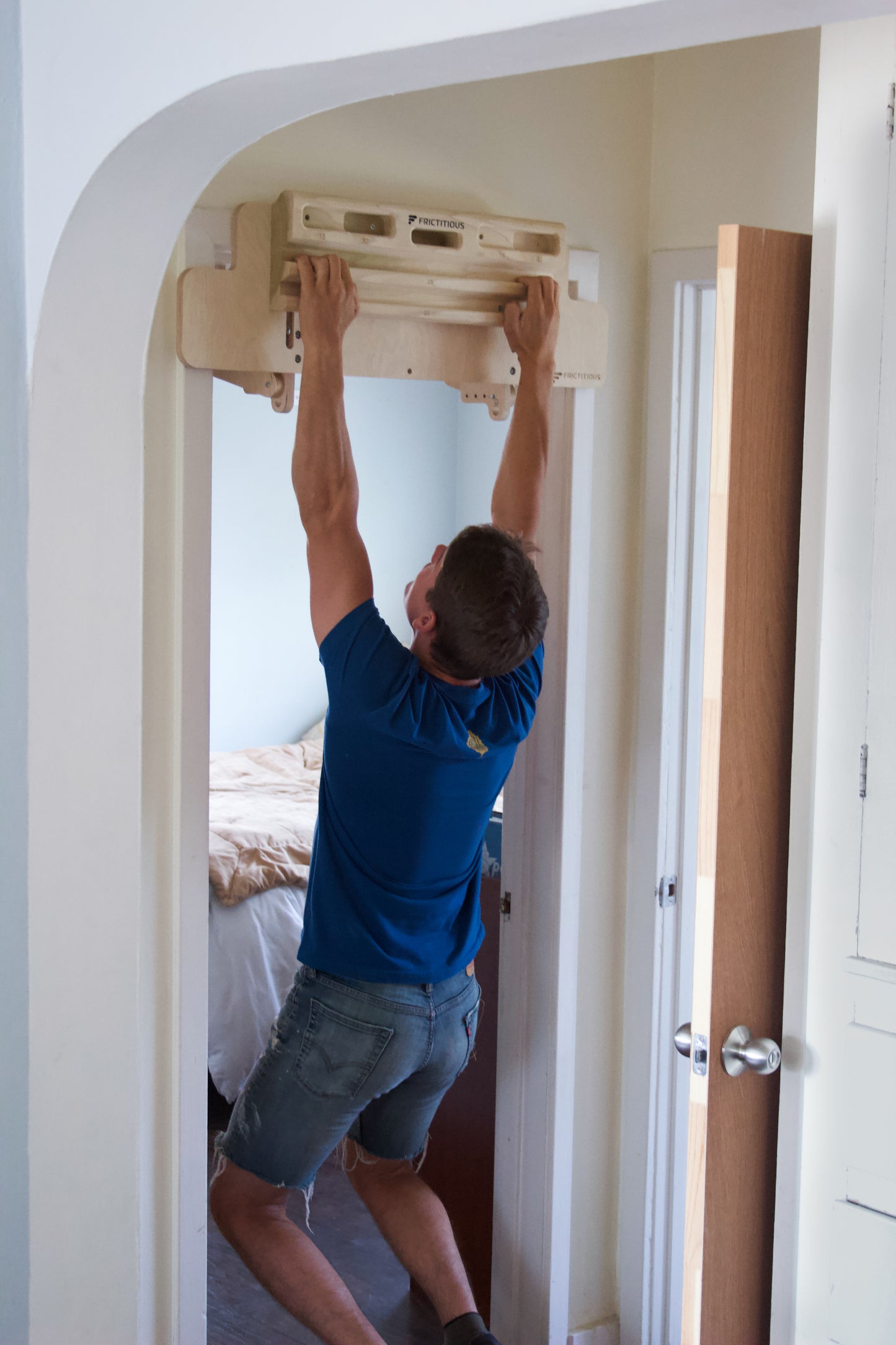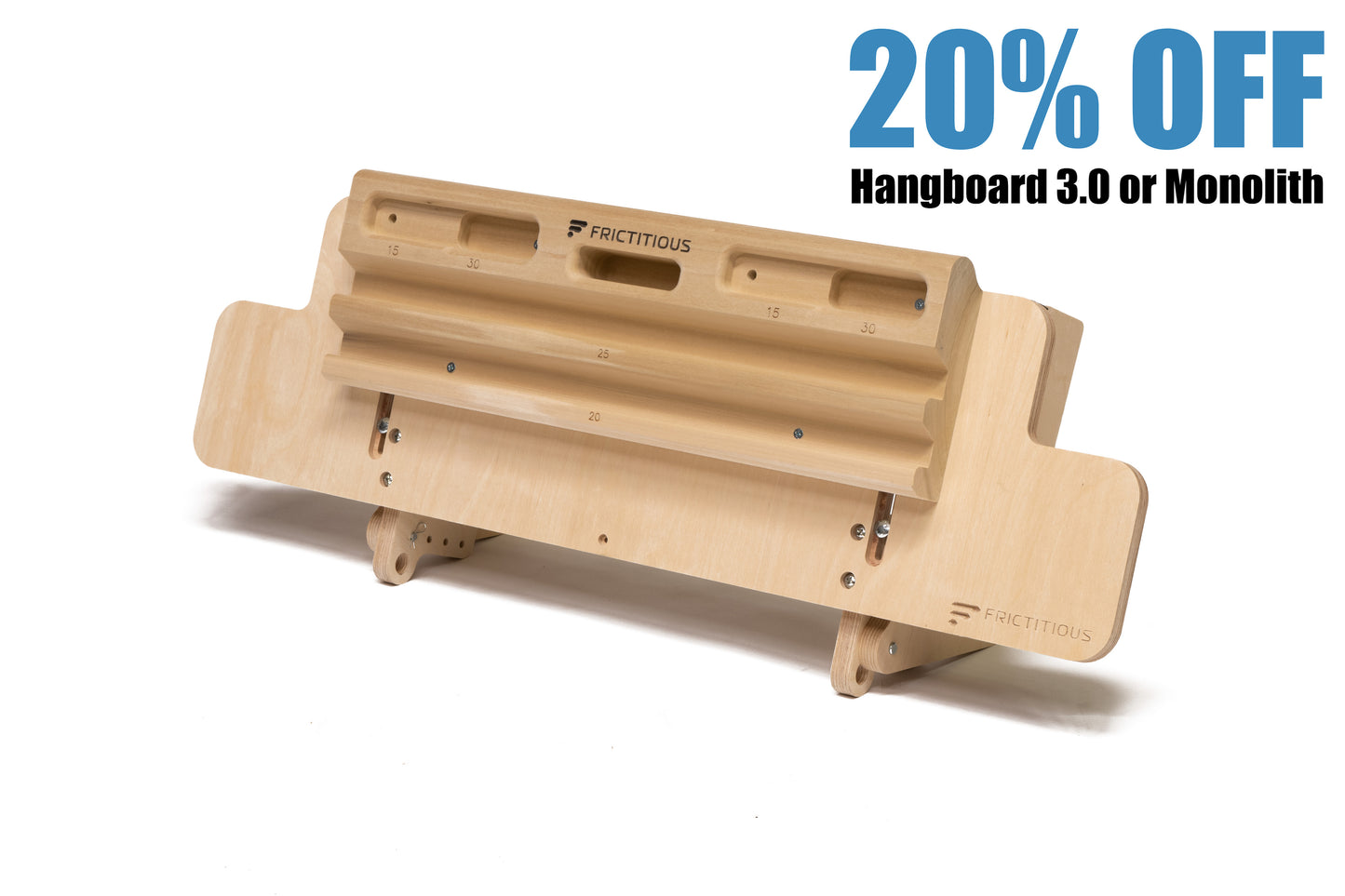 Measure These - Get Your Doorway Mount:
1. Doorway Internal Opening Width

Choose option based on opening width:

Standard Mount: 21" - 32.5"

WIDE Mount: 21" - 37"

2. Top Trim Height

LESS THAN: 6"

*applies to both mount sizes

3. Doorway TOTAL Thickness

LESS THAN: 8.75"

Measure from very front of trim to very back of trim

*applies to both mount sizes
GET 20% OFF with the doorway mount:
Our flagship hangboard designed for climber's at every level.

Our go to hangboard for it's comfortable edges and ergonomics.

Get it installed for you

Add your doorway mount and hangboard to your cart, and add a note at the bottom such as "please mount" and we'll preinstall your board for you! (you must email us for install if you checkout with other methods - see doorway mount descriptions for details)
FAQ's
Damage Free?

With the included rubber pads placed properly, the doorway mount will not damage your doorway.
Will my hangboard fit? How do I attach it?

Most hangboards will fit on the doorway mount and we've had customers mount just about every hangboard out there. You can see the user manual for dimensions of the doorway mount. It's a blank slate for you to screw your hangboard into just like you were mounting it to a wall, but without the damage.
Can you attach my hangboard for me?

Yes! We can install any Frictitious Hangboard to the mount for you. Please add a note in the "special instructions" box before checkout at the bottom of your cart, or email/chat with us after purchase and we'll put a note on your order to install your hangboard of choice towards the top of the mount, or wherever you specify! - this is free of charge!
Why are there two sizes (standard and WIDE)

The standard fits most doorways. (see the measurements above). The WIDE version will also fit, but it can be too wide if your doorway is contained by walls in a hallway for example, which is why we recommend you get the standard mount if it fits and the WIDE only if your doorway requires it.
I'm not sure about fitment / I don't think it will fit

No sweat! Shoot us an email with your measurements. We can even make custom hooks for a small fee to fit your doorway.
Weight Limit

The doorway mount itself will support up to 225lbs no problem, and distributes the forces evenly throughout your doorway, but at the end of the day the limiting factor is your doorway trim. If it's solid (not creaking and bending) you're good to go - you can check this by safely pulling on your trim with your fingers. We've tested this doorway mount on a ton of doorways with great success. Again, email us with any questions, and use your best judgement!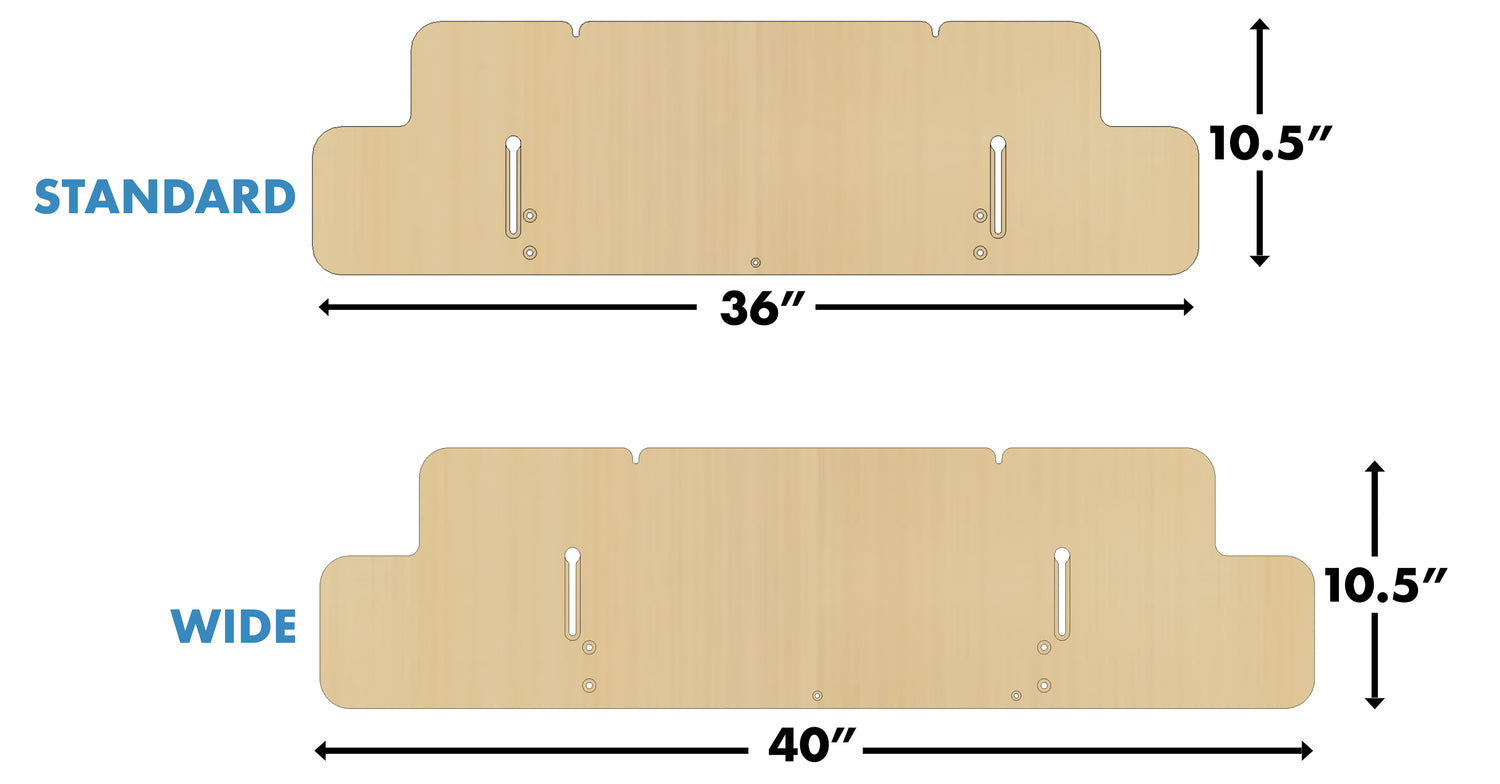 Mounting Board Dimensions
Pick between the standard and WIDE versions of the mounting board, based on the "opening width" of your doorway as specified in the measurements section above. See the doorway mount product manual for complete measurements.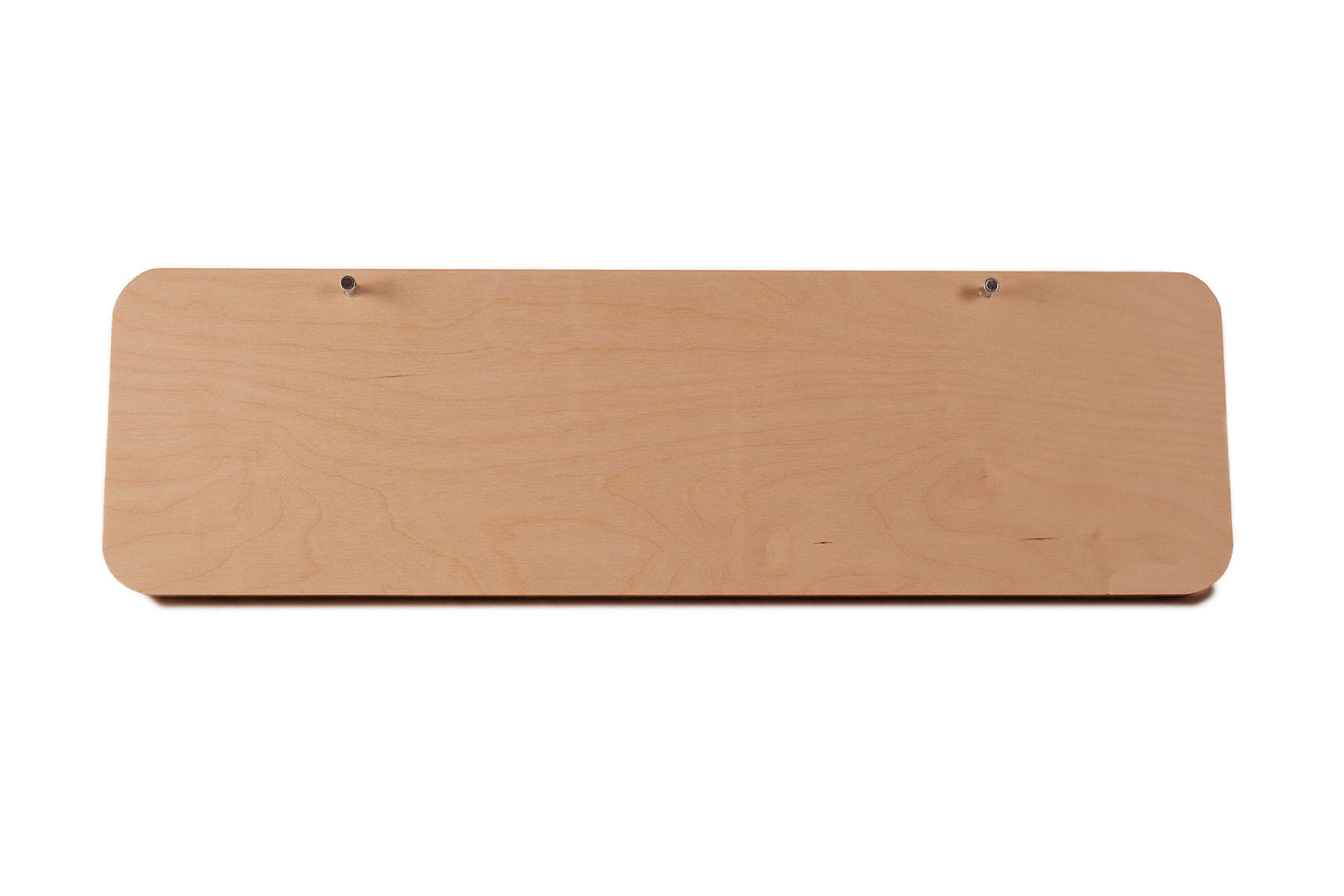 Accessory Mounting Plates
An optional doorway mount upgrade. Get as many accessory mounts as you have hangboards (or would like to have). Allowing you to instantly swap between hangboards.
See full details by clicking below.
Mounting Plate