Regular price
$115.00 USD
Regular price
Sale price
$115.00 USD
Unit price
per
Sale
Sold out
We asked ourselves one essential question when designing this board: 
"What training features are critical for making consistent, long term strength gains that translate to improved climbing performance?"
The answer is simple and encompassed by everything the 3.0 includes, and what it doesn't.
Features
Top 
Full Width Pull Up Bar Style "Jug"

30mm Uniform Edges

15mm Uniform Edges 

50mm Deep slot 

Bottom 
25mm Full Width Edge

20mm Full Width Edge
The Bottom Line

When it comes to building finger strength, our experience and modern research highlight:
Consistent training
High frequency training
High quality training
Training heavier - on larger edges 
The 3.0 delivers with edges beginning at 30mm and dropping in 5mm increments to 15mm, offering a simple and progressive approach to finger training for climbers at every level. 
Simple is better. The full width, ultra comfortable 25mm and 20mm rungs let you to test and train with 1 hand in the center or 2 hands at your preferred spacing. 
With custom contours on all our edges, we've eliminated the need for dedicated pockets. Comfortably train pockets and open hand grips on this board.
Train smarter: consistently, frequently, heavier, and try harder with the 3.0. Everything you need, nothing you don't, this board is perfect for progressing into the upper levels of the sport.
(Cosmetic defect version is 100% functional but may have some cosmetic cracks on the sides, some dents, or rough edges) 
Materials

Poplar (wood color may vary)
View full details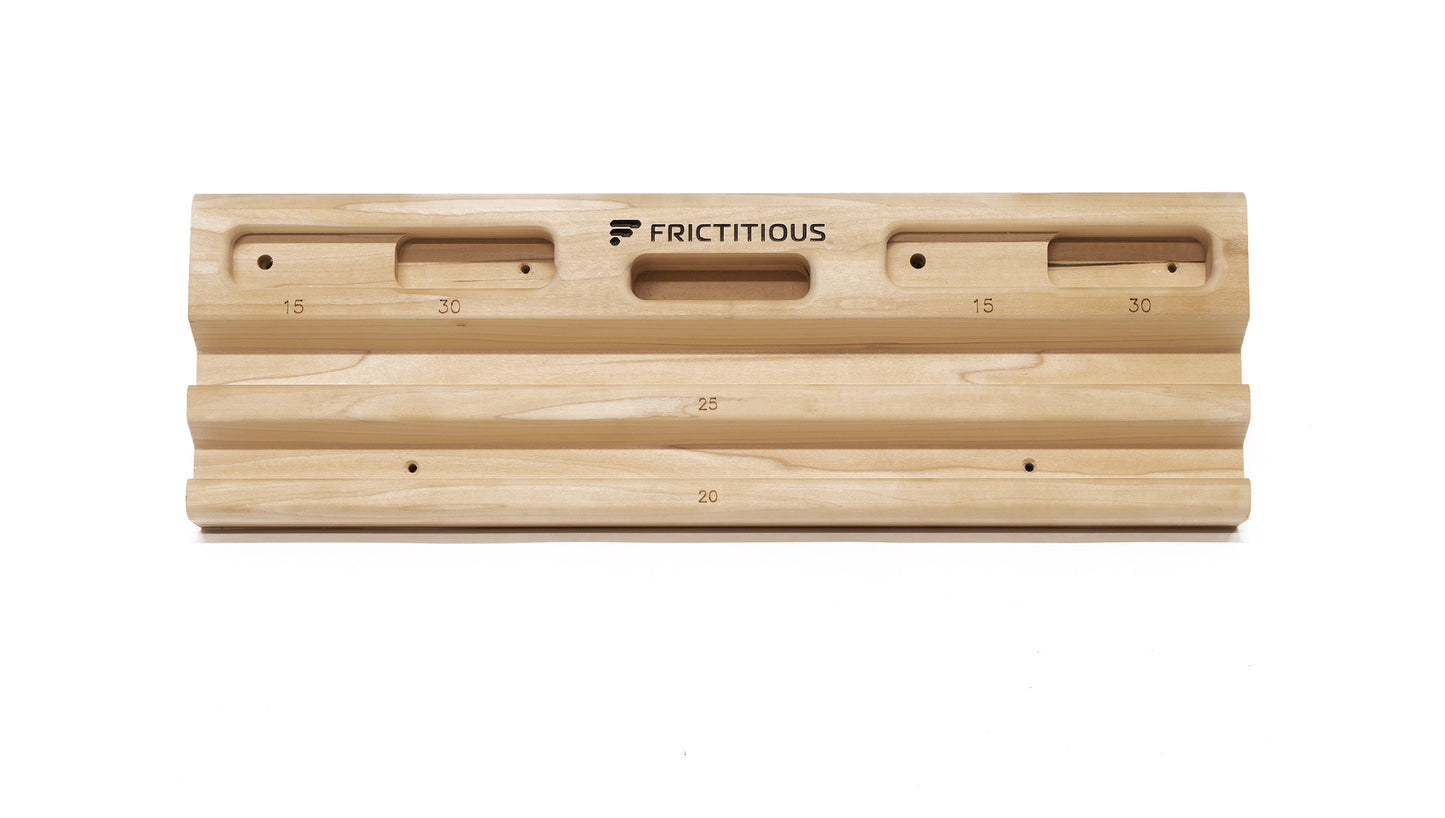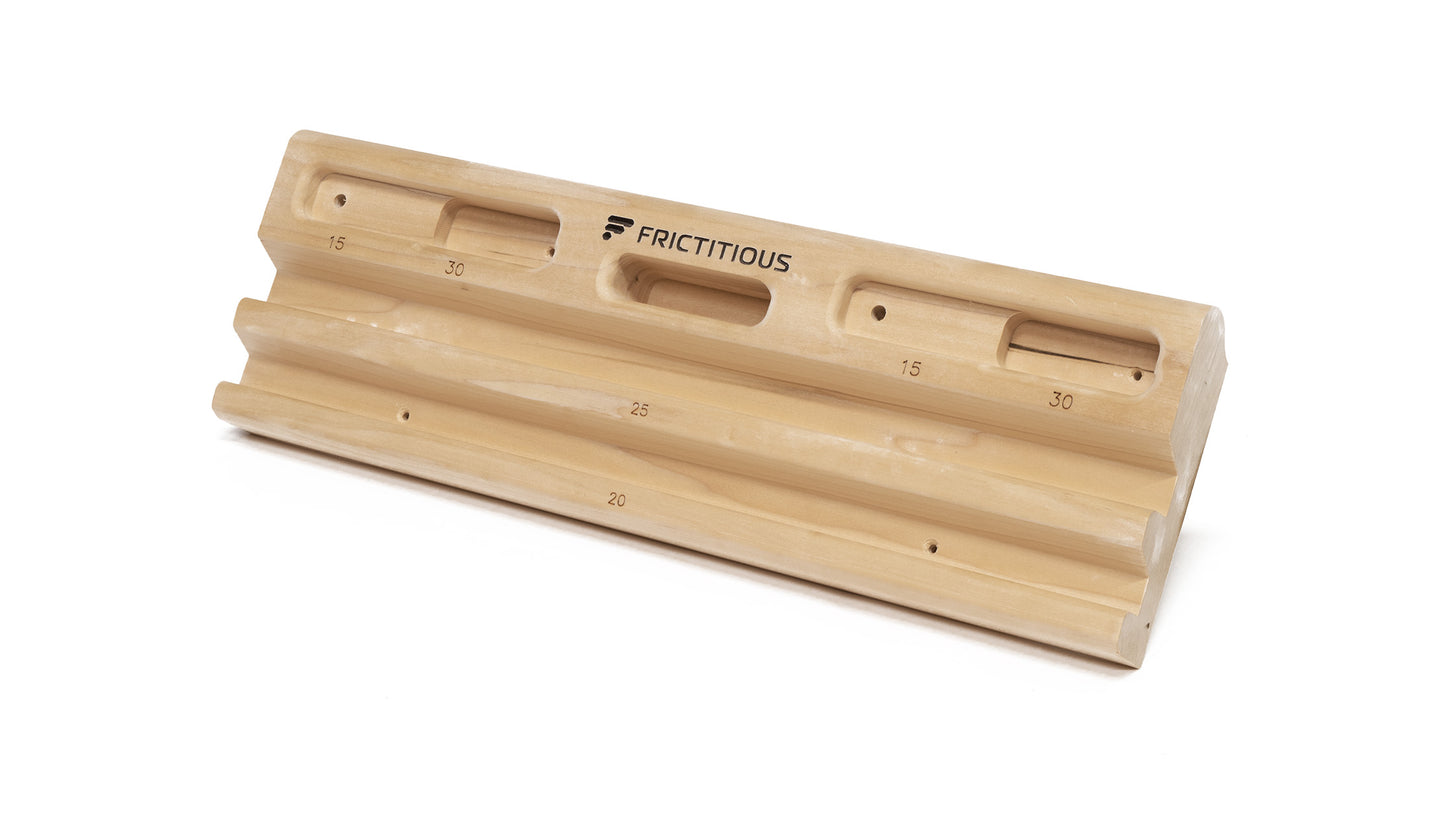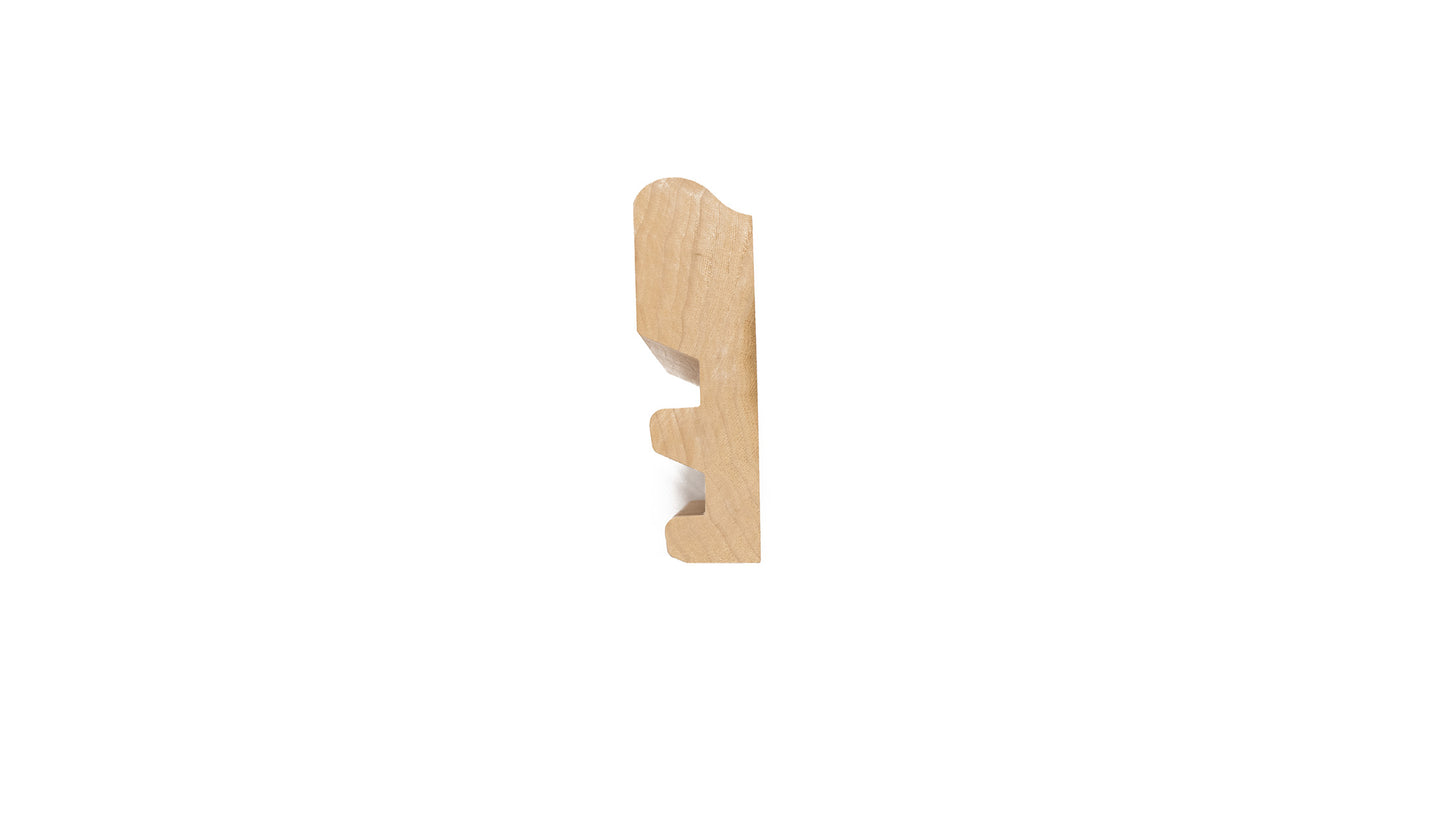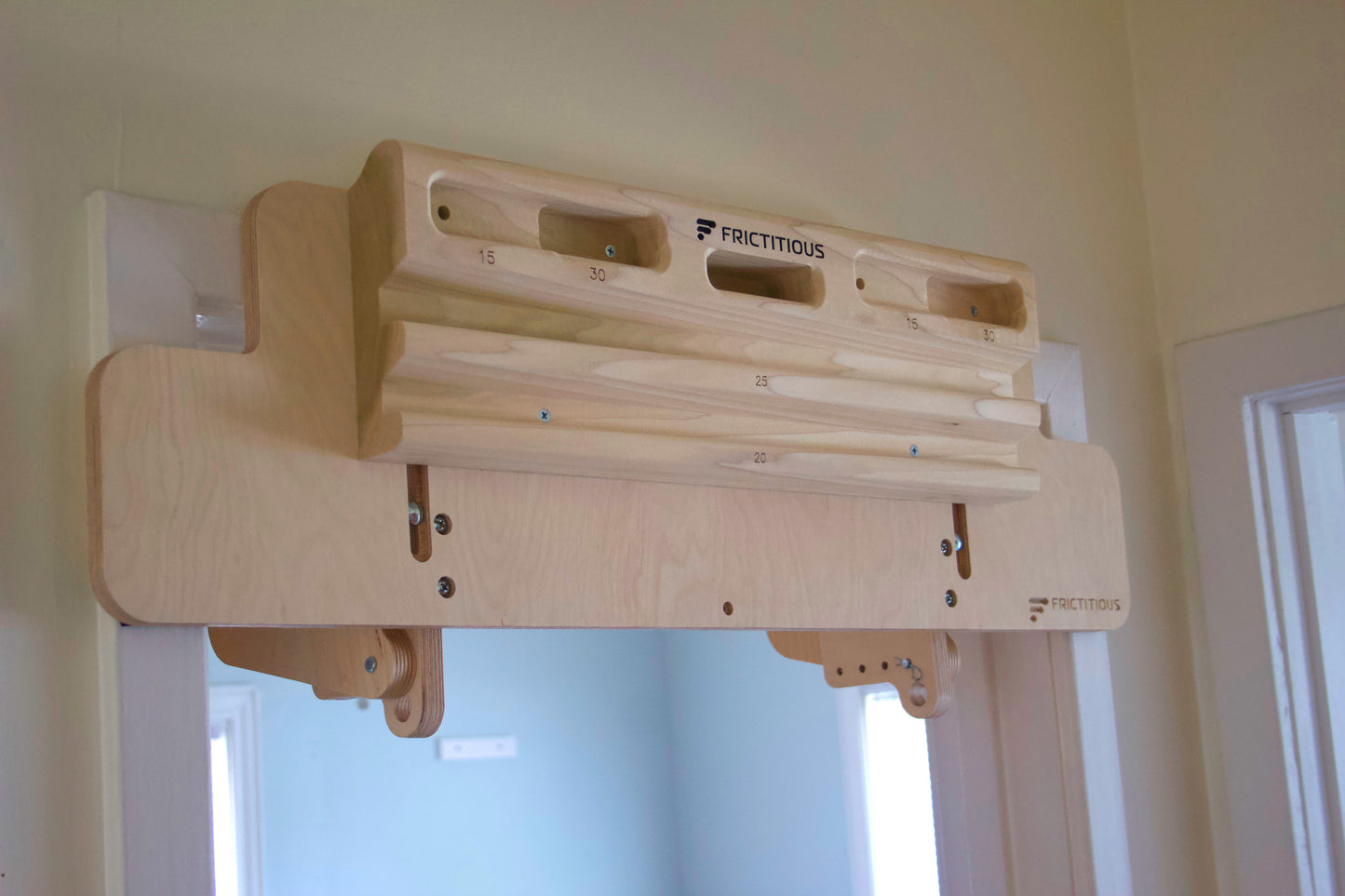 Everything you need, nothing you don't.