Regular price
Sale price
$30.00 USD
Unit price
per
Sale
Sold out
The Accessory Mounting Plate is simply an optional product to upgrade your doorway mount. 
It's a premium plywood mounting board for a hangboard, with pins that allow you to mount and unmount your hangboard on your doorway mount, instantly. 
What it does: 
Allows you to swap out as many hangboards as you have accessory mounting plates. 

Prevents excessive screw holes in the Doorway Mount.
Who is it for: 
Super popular for those who'd like to swap between different hangboards quickly and easily 
Some customer's just get one, protecting their doorway mount from excessive screw holes by screwing their hangboard (or having us install their Frictitious hangboard of choice) to the mounting plate instead of directly to their doorway mount. 
See it in action in the video below! 

Share
View full details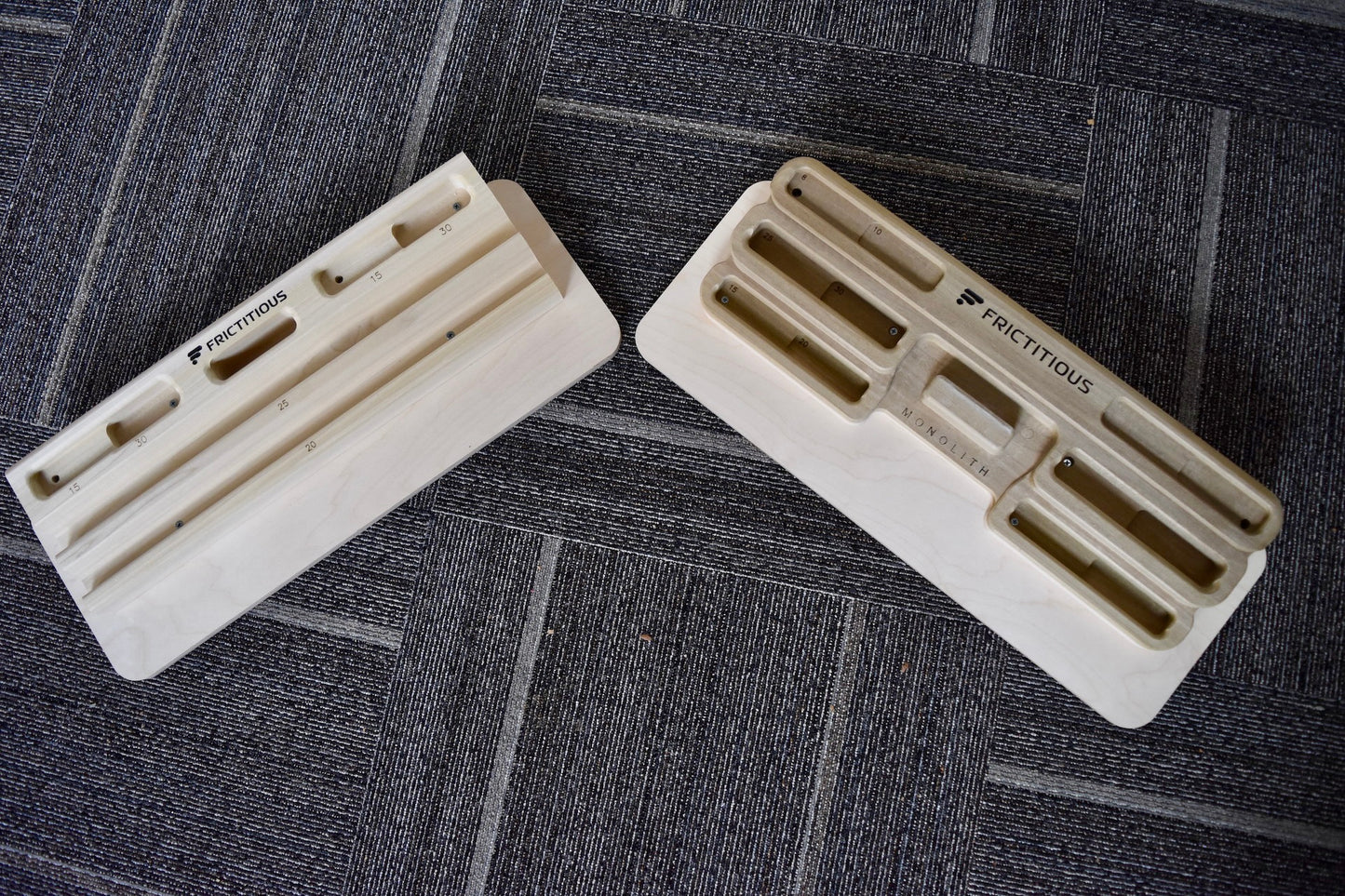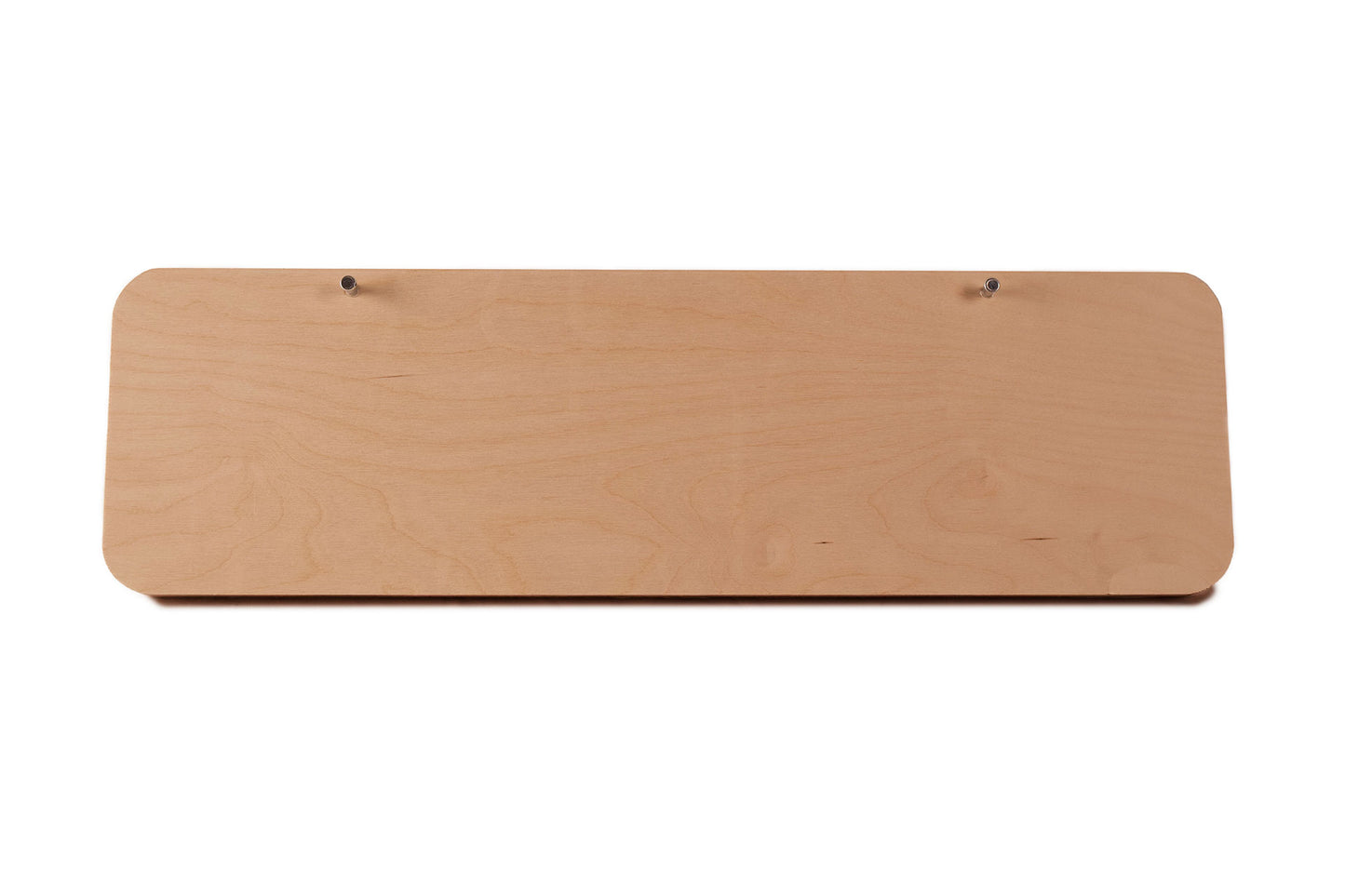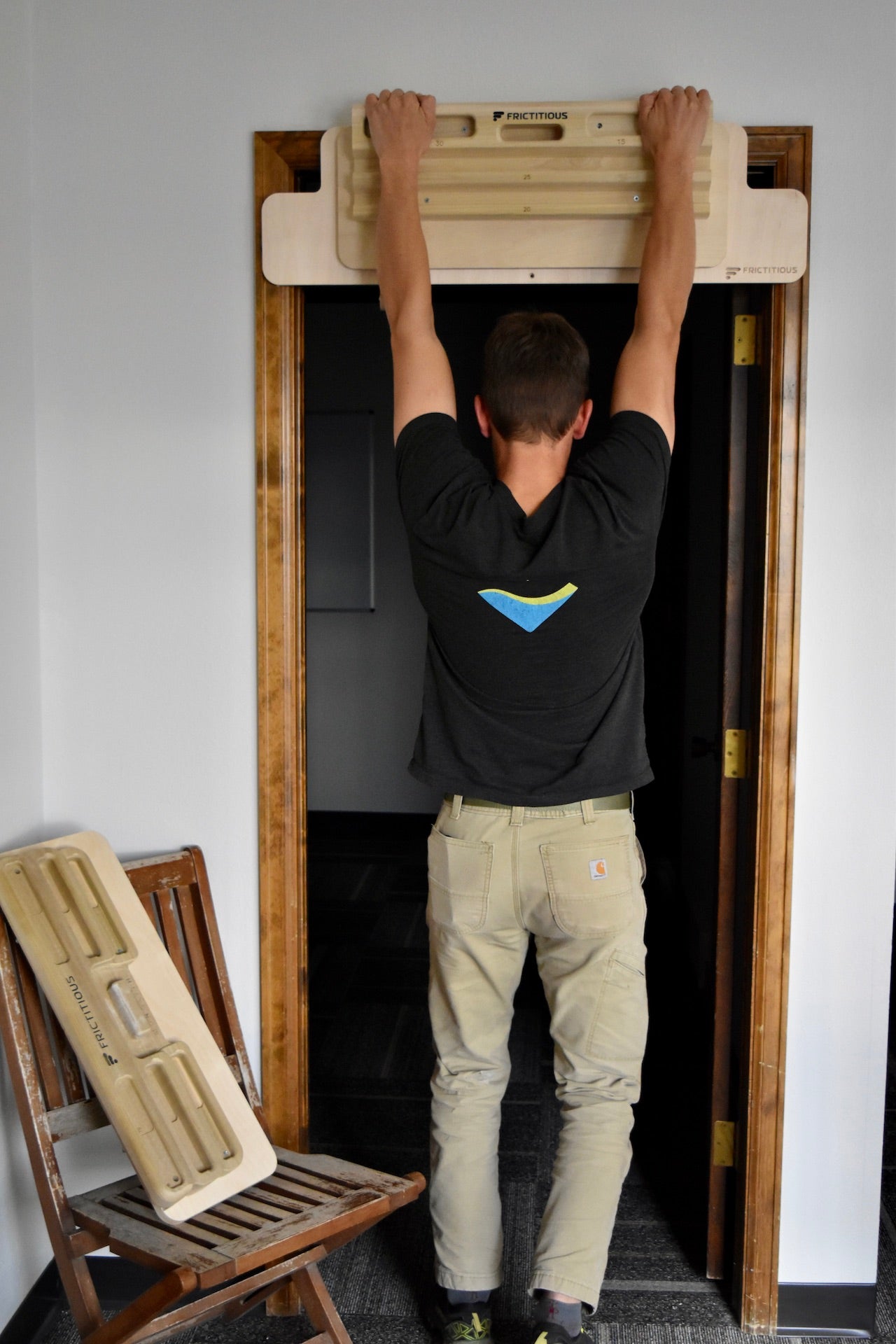 WATCH: How to use the Mounting Plates
Mount Any Hangboard
Mount any board that fits the foot print of our mounting plates. All Frictitious boards will fit the mounting plate, compare your board size to the mounting plate to ensure it won't be too big!
FAQ's
Size & dimensions

The mounting plates currently are currently 7.5" x 25.5" and 3/4" thick. It currently allows you to install a "row" of our micros below it, directly into the doorway mount.
Can you pre-install hangboards to the mounting plate(s) for me?

Yes we can! We can pre-install any number of our hangboards to any number of mounting plates - simply add a note to your order at the bottom of you cart (before checkout) or feel free to email us post-order - info@frictitiousclimbing.com
Which hangboards will fit on the mounting plates?

Look at the "Size & dimensions" specs above. The foot print of the plate is defined there. Right now, we designed the plate to fit the majority of hangboards out there except for really large ones. Frictitious hangboards come with screws long enough to fully penetrate the 3/4" thick plate, but you'll likely need to find screws at your local hardware store to do the same for other boards - email us if you need clarification - or if you're curious if a given hangboard will fit!
Do I NEED a mounting plate?

Nope! The doorway mount was designed to screw a hangboard and accessory grips into. Getting a single mounting plate would simply "protect" your doorway mount from being screwed into, getting multiple mounting plates gives you the ability to instantly swap between training boards and grips.
Will these work with my doorway mount model? And, I already have a hangboard installed.

These are compatible with the current doorway mount design, not all of the older ones, your doorway mount needs the "slots" at the top as shown in the photo at the bottom of the description. If this is the case, your good to go. If you already have a hangboard installed, you'll simply take it off and install it to one of the mounting plates.